Tampa Bay Area Car Accident Injury Attorney
Hiring an attorney is an important decision. Call 813 229 3232 if you are involved in an auto accident, or have an injury.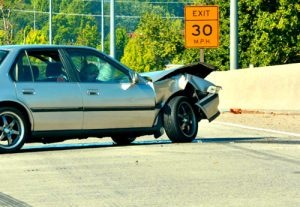 Would it surprise you to learn that the annual cost of motor vehicle accidents in the United States (somewhere between $8-12 billion) is roughly equivalent to the annual cost of providing roadways on which these accidents occur? Point being… Accidents happen. A lot of them. When looking for an accident attorney, you should choose one that has years of experience in many types of accidents. Butler and Boyd has over 44 years of experience in accident and injury cases in Hillsborough County and surrounding locations.
In the state of Florida, according to the Department of Highway Safety and Motor Vehicles, there were 395,785 accidents in 2016 (the most current year with complete data). There were 27,660 accidents in just Hillsborough County alone.
There were 6,571 accidents in Sarasota County, and 6,208 auto accidents in Manatee County. Pinellas County had 19,098 auto accidents.
There are many car accident attorneys to choose from in Tampa. For over 43 years we have tried cases in Apollo Beach, Sarasota, Hillsborough County, Plant City, St. Petersburg, Brandon, and Riverview.
Accordingly, there are countless law firms out there ready "to go through the motions" of handling these cases as quickly as they can. We're not one of those law firms. We know every case is unique, and as such, we'll work with you to properly ascertain the specifics of your individual case.
Call Butler and Boyd – 813 229-3232